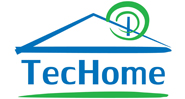 Do it Yourself Linear Actuator and Control Solutions
TecHome has a range of linear actuators, TV lift kits, ergonomic desk lift kits, remote controlled outdoor power points and more.
Click here to shop online.
We offer easy to install solutions, componentry and remote control technology for your home, office and recreational automation systems.
Customised solutions are also part of our service, we'll help you find the right product for your application.
Our products will make your life easier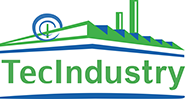 Industrial Linear Actuator and Control Solutions
TecIndustry provides a range of fit for purpose linear actuator and control solutions for industrial and commercial applications. Click here to view our range.
Our product range is suited to manufacturers supplying to industries such as building and construction, transport, engineering and fabrication.
Our products are designed to integrate and complement each other, offering you greater flexibility and the option of custom design and manufacture to suit your needs and expectations.
ABOUT US
Since 2005 TecHome has been at the forefront of domestic and industrial wireless linear actuators and remote control solutions in Australia.
Initially a division of electronics design and manufacture company Hetech, TecHome now includes TecIndustry, with clear division for domestic and industrial control and automation products.
Whether you are a manufacturer looking for fit for purpose automation solutions for your next industrial project, or a DIY enthusiast searching for easy to install componentry and remote technology for your home, office or recreational applications, we have you covered.
Stronger | Smarter | More Reliable